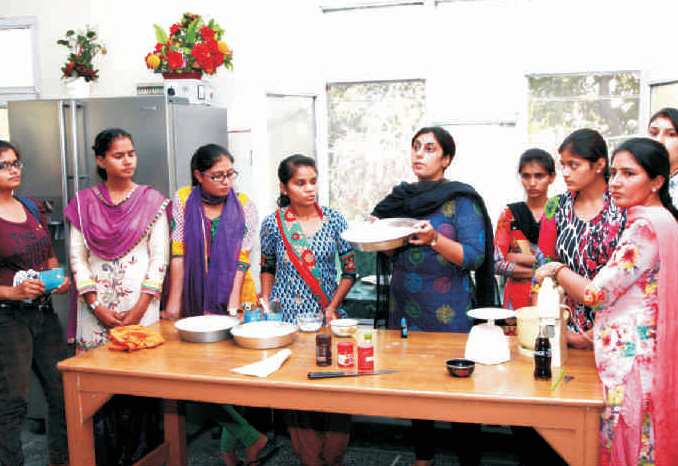 Ultra –modern and well equipped Home-Science labs
A stitching Lab with Flora and ordinary sewing machines.
Cooking lab with latest equipment.
Fashion-Designing Lab with a provision for 15 students to work on Usha as well as Singer Sewing
Machines.
Fashion Designing Lab is specially designed for students opting for Add-on Fashion Designing course.
Students can work on designing, drafting, sketching, cutting, printing and stitching on computers.
Try Room available.