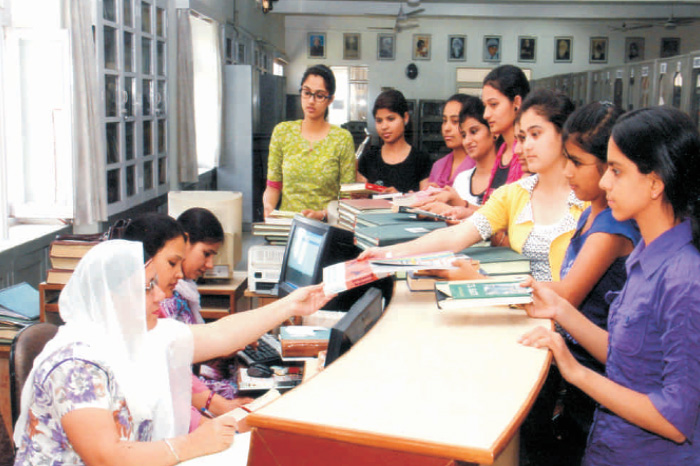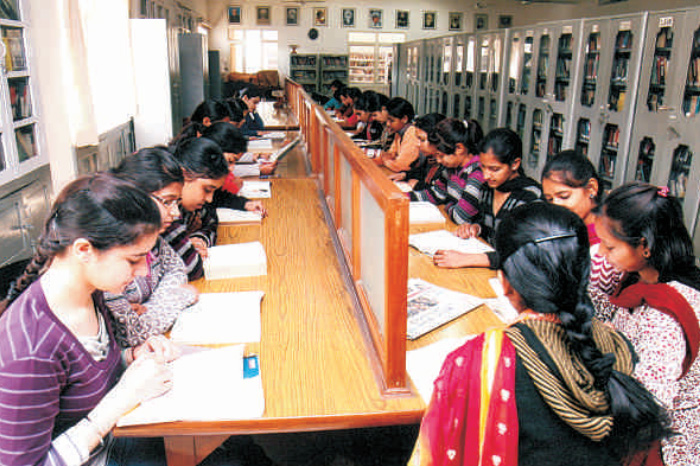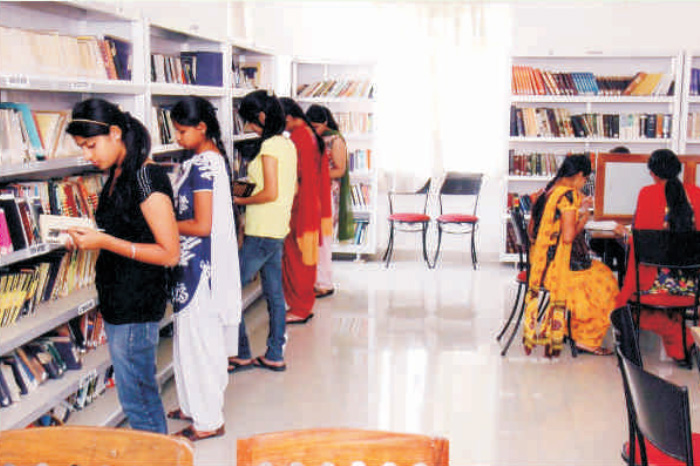 A colossal, well-equipped, computerized, noise-free A.C library with excellent collection of over 31,740 books on various subjects.
The library subscribes to a number of Indian and international journals & periodicals.
Separate library for PG students
Many weekly, fortnightly, monthly magazines as well as Newspapers are also available.
A good collection of books to help students to prepare for various competitive examinations such as NET, Bank exams, IAS, PCS, Chartered Accountancy etc.
New stock of latest books added annually as per need of the students.
Reprography and Internet facility available.
Book Bank for needy students.
Display of latest titles on the Board.